£24.50
30 capsules
Bio.Revive™ Beta Immune + contains the vitamins and minerals required to support the production of immunoglobulins, such as secretory immunoglobulin A (sIgA), and for the health of the innate immune response of the epithelial lining, which provides the first line of defence against invasion.
Additional Information
The immune system is a network of cells, tissues, and organs that work together to protect against germs and microorganisms. Now widely recommended by practitioners in this particular area of health are beta-glucans.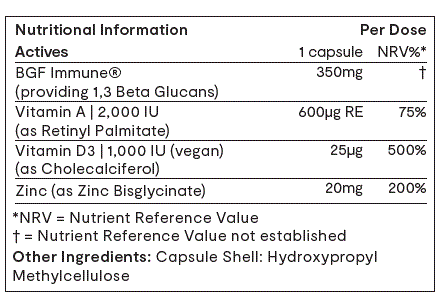 Take 1 capsule daily with a meal, or as directed by a practitioner or pharmacist. Do not exceed recommended daily dose. Food supplements should not replace a balanced diet and healthy lifestyle.